Save Your Sanity One Meal Plan at a Time
I've heard from so many of you over the years that your biggest roadblock to making dinner is just simply figuring out what to make! 
I hear you! You guys, I feel the exact same way. 
I have a solution for you. And for me! Now you can eliminate the stress and hassle of menu planning and access every Mel's Kitchen Cafe menu plan, cookbook, and recipe (without ads) on Prepear for $4.99/month $2.99/month (billed annually).
If you aren't familiar with the Prepear app, it is a super savvy menu planning app that many of you, including myself, have been using for years! You can save recipes, create custom menu plans, and generate grocery lists, just to name a few things.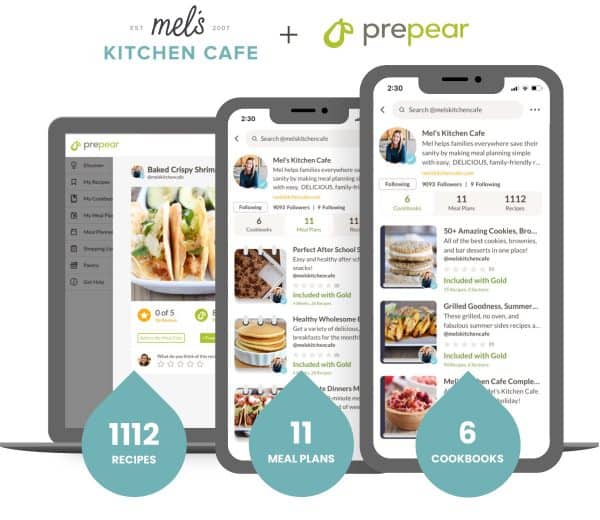 WHAT'S INCLUDED WITH A FULL ACCESS SUBSCRIPTION TO MEL'S KITCHEN CAFE:
Full Access to All of My Meal Plans on Prepear ($280 Value)
Each week the custom ongoing meal plan automatically updates with 12 to 15 recipes including dinner ideas, sides, and desserts. You also have access to all of my other supplemental meal plans for 30-minute meals, seasonal menus, breakfast, and lunches!

Full Access to All of My Cookbooks on Prepear ($100+ Value)
I have cookbooks for every occasion (and am adding more all the time). From Holiday Treats & Eats, to One Pot Recipes, and 50+ Cookies and Bars. You can get access to all the cookbooks all the time.

Cook Every Mel's Kitchen Cafe Recipe Ad Free (Value = priceless 🙂
No more ads or scrolling while you cook! You can access all of my recipes in Prepear, and cook mode in Prepear allows you to check off ingredients and directions while you cook (my kids love using this mode for easier cooking!).
A TOTAL VALUE OF $421
Get it all for $4.99/mo $2.99/mo (Billed Annually)
Other Features I Think You'll Love:
Customized to meet your families needs
Adjust serving sizes and swap recipes in and out. All meals can be customized to fit your family's size, taste preferences and lifestyle.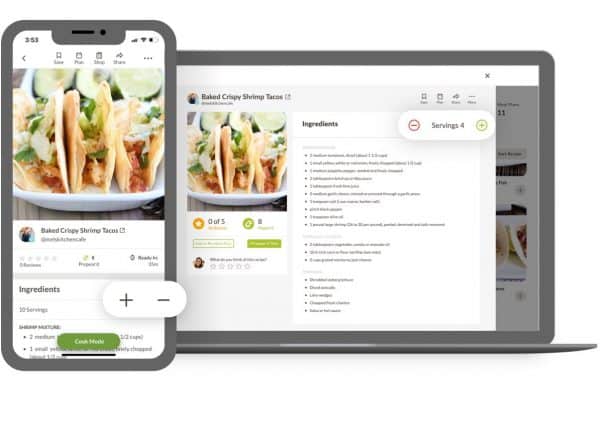 Always Accessible
Your recipes, meal plan, and shopping lists are accessible anywhere thanks to Prepear's app for iOS and Android…or on your computer.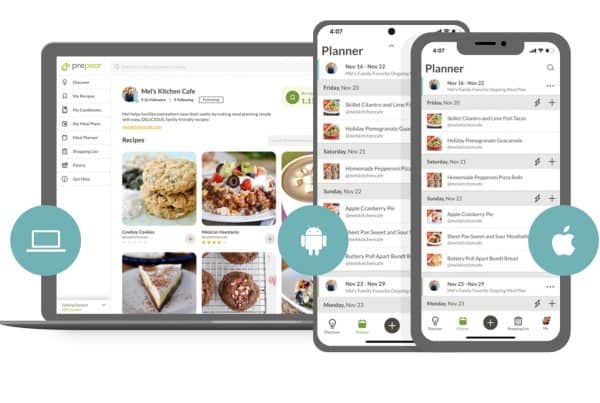 Printable
Print any recipe, meal plan, and grocery list from either your phone or your computer. I'm old school. I love printing things.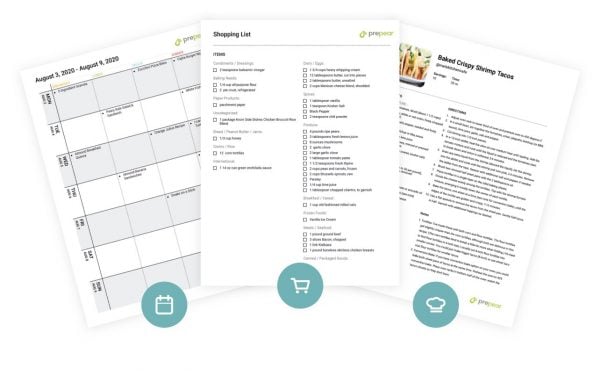 Convenient Grocery Delivery or Pickup
Save time and get your groceries delivered or schedule curbside pickup through the Walmart grocery integration.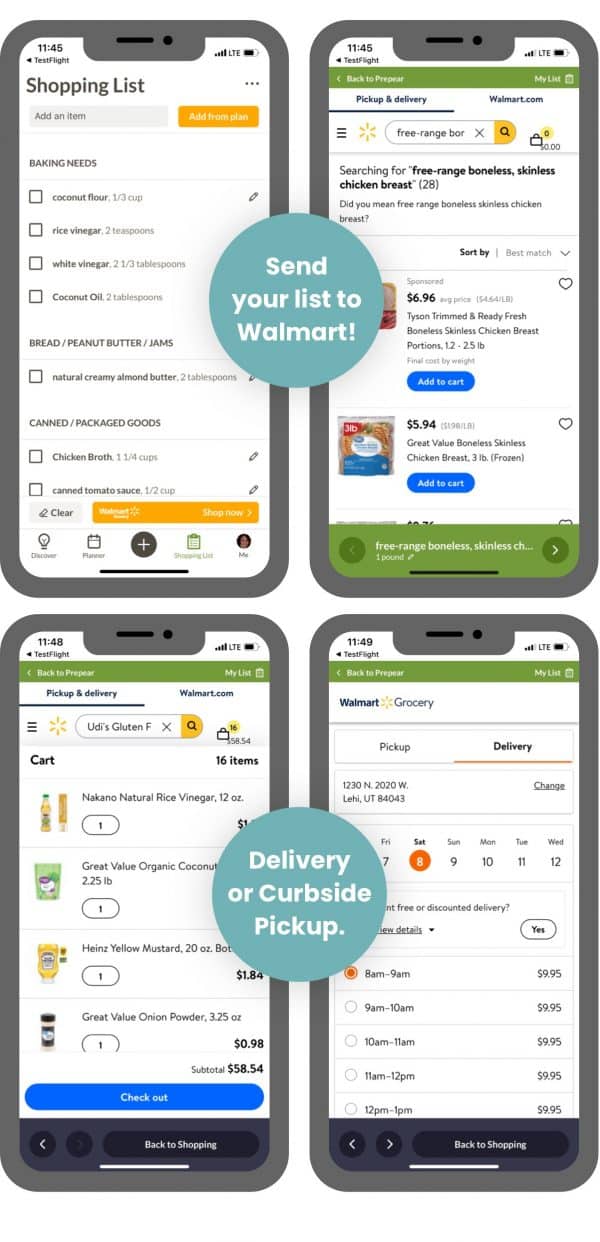 Why Choose My Meal Plans on Prepear?
Stress Free
No more worrying or last minute scrambling to get dinner on the table. It's all planned for you! And I don't want to brag, but the recipes are pretty darn amazing (and super easy and family-friendly!).

Save Money
Following a menu plan saves trips to the grocery store, eating out, and it ultimately saves money! Yes!

Save Time
Automatic grocery lists and grocery delivery (or pickup) will save you lots of time, not to mention menu planning just got a whole lot faster and easier.

New Recipe Ideas to Get You Out of A Dinner Making Rut
We've all been there! The dinner making rut is real. Having new recipes show up in your menu plan without any overthinking on your part is quite honestly pretty darn exciting.
After 7-day free trial: $4.99/Month $2.99/Month (Billed Annually)
How Does it Work?

Mel's Kitchen Cafe's Full Access subscription is delivered through the Prepear App.
What is Prepear?
Prepear is a connected cooking app (iOS and Android), that connects your recipes, meal plan, grocery list, and even shopping into all in one app.
Save all your recipes in one place

Easily customize your meal plan, and even add in your own recipes

Create automatic grocery lists

Get your groceries delivered or curb-side pickup with Walmart grocery integration
After 7-day Free Trial: $4.99/Month $2.99/Month (Billed Annually)
If you have any questions about Prepear, the menu plans, or are having any technical difficulties, comment below or email me at [email protected] or [email protected] and we'll get back to you ASAP!